A homeless person's ambition isn't to die clean, having recovered his dignity, his self-esteem and his rights, but to live in dignity in affordable accommodation. DoucheFLUX must avoid being complicit in a system which accepts the unacceptable.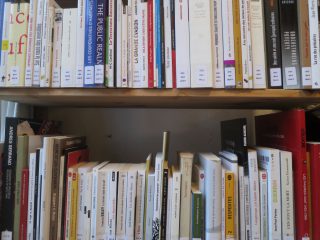 A library has gradually been set up with the ambition of creating a documentation centre on poverty, homelessness and related subjects. It contains conference proceedings, institutional reports, professional handbooks, newspapers, magazines, essays and literature.
DoucheFLUX Open Doors is a chance for the general public to visit our day centre. An informative and friendly event to note in your agenda: Sunday, 20 October 2019!
DoubleFLUX MasterClass aims to raise awareness among secondary school students and adults about the issue of homelessness in Brussels and to provide them with food for thought.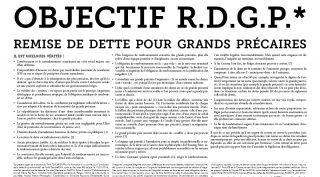 Objectif D.F.V.P., or Dept Forgiveness for the Very Poor, is an appeal – do sign! – which resulted from an inspired debate during a Think Tank in 2016.
Every year, on Whit Monday, DoucheFLUX holds a stretch party and flea market. A great occasion for our neighbours – and everyone who is interested – to get to know DoucheFLUX and vice versa. Next street party on 10 July 2019!