BrunX brings together five Brussels-based welfare associations as well as athletes from a wide variety of backgrounds, who will all run in the Brussels 20km race. Why? To ensure that anyone can take part in the biggest sporting event of the year and raise funds for these five associations.
33 000 euros! That's the net proceeds from the first ever contemporary art auction in aid of DoucheFLUX. Works donated by 19 artists were sold by auction on 17 December, at the Cornette de Saint Cyr auction house.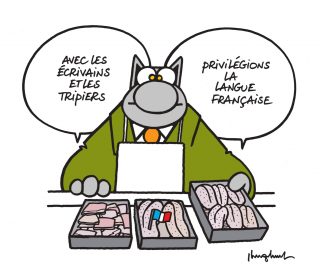 Well-known by French-speaking radio-listeners, but an unforgettable experience for anyone fond of wit and humor: le Jeu des dictionnaires. A second special live edition, for the benefit of DoucheFLUX, took take place on Sunday 24 March 2019.