DoucheFLUX wants to combat the exclusion of those living in precarious circumstances, whether they are homeless or living in poor housing, documented or otherwise, wherever they come from. At the heart of its mission is the human being and his dignity. DoucheFLUX offers basic yet essential services, organises
activities and awareness-activities  to deconstruct stereotypes around extreme poverty and spread the message that homelessness is a problem that can be solved. In response to the coronavirus pandemic, DoucheFLUX also opened temporary accommodation for homeless women.
Services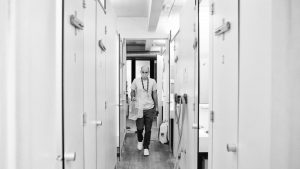 Get here an overview of all available services.
New!
– Psychological care
– Legal advice for all kinds of problems (not limited anymore to immigration law)
Activities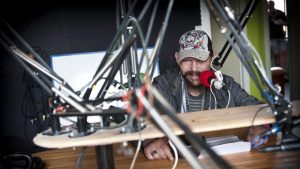 Due to the corona pandemic the DoucheFLUX activities' agenda has to be modified permanently. To help you out we give you an up to date overview with the most essential information on our ongoing activities in just one page.
Awareness
Next Think Tank, on 11 February 2021, will start off with the book 'Construire avec les naufragés. Un accueilpagnement psycho-médico-social des personnes sans-abri' by the organization Comme chez nous. It presents the general public and, in particular, those active in the field with a model which, by definition, can be generalised and adapted by other organisations.
News
04/04/2021
We receive a lot of donations in kind and are very grateful! But our storage space is chockfull. That is why we would like to ask you to check out our list of needed items on our web site and to check the gifts you collect in case you organize a charity action. Thank you!
Accommodation during covid-19
Since April 2020, and in response to the coronavirus pandemic, DoucheFLUX has expanded its activities to include temporary accommodation. This is an original project, rich in experiences and one that certainly opens up new possibilities. Around fifteen people, mostly women, are housed in accommodation such as hostels or hotels, and benefit from social assistance and a series of cultural, sporting, well-being and entertainment activities, as well as quality meals.