DoucheFLUX wants to combat the exclusion of those living in precarious circumstances, whether they are homeless or living in poor housing, documented or otherwise, wherever they come from. At the heart of its mission is the human being and his dignity.
Activities & courses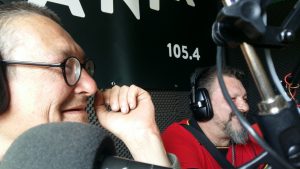 A new edition of La Voix de la Rue, with stories from Design for Everyone – who have just released their 'Brussel's Prout Map' –, Les Samaritains et Les Gastrosophes. Also featuring a rundown of hints and survival tips for those living on the street.
Services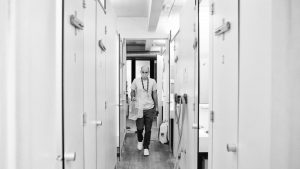 – showers
– launderette
– currently hired lockers
– social service
– infirmary
– lunch & water
– outreach
Click for the opening times.
Advocacy & Awareness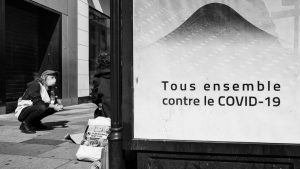 All activities have been suspended. Only a limited number of services are now accessible.
Updates will be communicated on this web site or on Facebook.
News
13/04/2020
Since last Friday, we have been able to "occupy" the JES Sleep Inn in Molenbeek in collaboration with Les Gastrosophes. This means that 10 people, including 8 women, can now isolate themselves in a safe and welcoming environment.