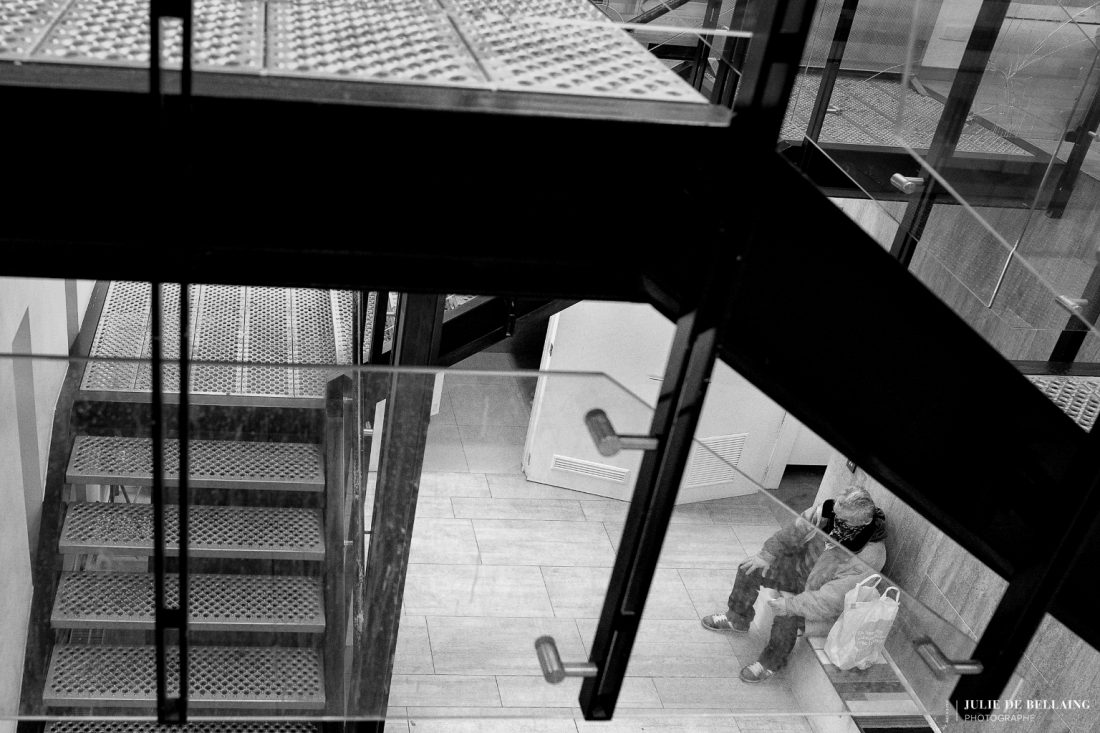 Towards the end of 2011 a group of enthusiastic citizens set up DoucheFLUX to help those living in precarious circumstances, whether they are homeless or living in poor housing, documented or otherwise, wherever they come from. 10 years later, DoucheFLUX provides essential services in its fully operational day
centre, temporary accommodation for women and couples, and a wide range of activities which give self-confidence and dignity to homeless people. DoucheFLUX is also a team of staff members, volunteers and supporters with a shared belief that homelessness is not inevitable.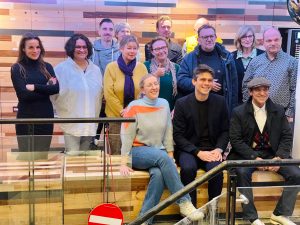 28/12/2022
A press conference was held at the DoucheFLUX day centre on Monday 5 December. Minister Benjamin Dalle, responsible for fighting poverty, chose our premises to announce the names of the new associations officially recognised by the Flemish government as "Associations Where the Poor Speak Up" (Vereniging Waar Armen Het Woord Nemen). The 58 recognised organisations in ...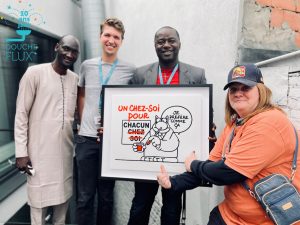 24/10/2022
Philippe Geluck offers you this exclusive screenprint of the Cat, numbered and signed, edited for the 10 years of DoucheFLUX at 100 copies only ! We still have a few copies left, available at a price of 200 euros. You want to buy one ? Please contact us!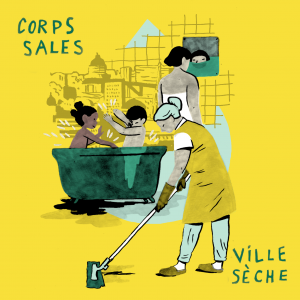 19/10/2022
This Tuesday 25 October at 6.30 pm, we invite you to a (free) listening session of Corps Sales // Ville sèche, an audio documentary in 3 episodes, at DoucheFLUX (84 rue des Vétérinaires, 1070 Anderlecht). Why at DoucheFLUX? Because our day centre is one of the few places where people can wash today in Brussels, and ...