DoucheFLUX wants to combat the exclusion of those living in precarious circumstances, whether they are homeless or living in poor housing, documented or otherwise, wherever they come from. At the heart of its mission is the human being and his dignity. DoucheFLUX offers basic yet essential services, organises
activities and awareness-activities  to deconstruct stereotypes around extreme poverty and spread the message that homelessness is a problem that can be solved. In response to the coronavirus pandemic, DoucheFLUX also opened temporary accommodation for homeless women.
Services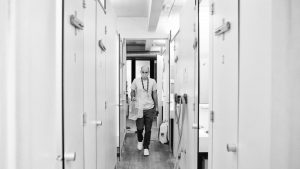 DoucheFLUX has an adapted time schedule which becomes effective on 15 November 2020. The new flyer can be downloaded in pdf and is available in paper on demand.
Click to see the flyer and the adapted time schedule.
Activities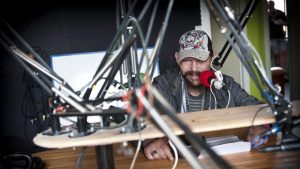 Due to the corona pandemic the DoucheFLUX activities' agenda has to be modified permanently. To help you out we give you an up to date overview with the most essential information on our ongoing activities in just one page.
Awareness
Homeless people are already particularly vulnerable to the risks associated with Covid-19. Recent government measures to limit the spread of Covid-19 risk further excluding this group of people…
News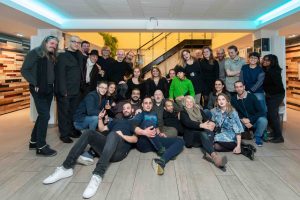 13/01/2021
Would you like to undertake a challenge and do you have a social and societal commitment? Would you like to join our dynamic team and our booming project? Do you like accuracy and administrative work, and do you speak French or Dutch fluently (but have good knowledge of the other language)?
Accommodation during covid-19
Since April 2020, and in response to the coronavirus pandemic, DoucheFLUX has expanded its activities to include temporary accommodation. This is an original project, rich in experiences and one that certainly opens up new possibilities. Around fifteen people, mostly women, are housed in accommodation such as hostels or hotels, and benefit from social assistance and a series of cultural, sporting, well-being and entertainment activities, as well as quality meals.