Towards the end of 2011 a group of enthusiastic citizens set up DoucheFLUX to help those living in precarious circumstances, whether they are homeless or living in poor housing, documented or otherwise, wherever they come from. 10 years later, DoucheFLUX provides essential services in its fully operational day
centre, temporary accommodation for women and couples, and a wide range of activities which give self-confidence and dignity to homeless people. DoucheFLUX is also a team of staff members, volunteers and supporters with a shared belief that homelessness is not inevitable.
Services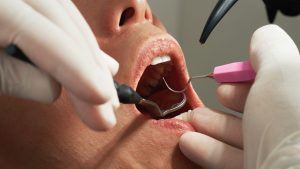 Dental care is a critical issue for homeless persons. Often, they have to wait until they are in awful pain to be accepted for dental care at the emergency services. Acces to preventive care would, naturally, be beneficial to their dental health, and their global well being.
Therefore, DoucheFLUX took the initiative to collaborate with Dentalmobilis for a dental care screening project on 24.08.2021. Click to find out more about it.
Activities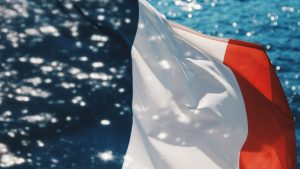 New! In September 2021, DoucheFLUX and Université Populaire d'Anderlecht start with a course French as a foreign language, combined if necessary with a literacy program.
Awareness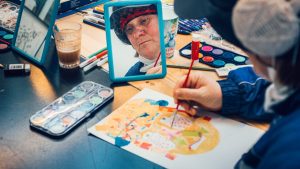 'Homeless but not less' is a co-creative project involving women without a fixed home, a photographer and an art therapist, built around the notion of identity. It is also a picture exhibition which will take place at Espace 16Arts in Anderlecht. Official opening: Thursday 23 September 2021 at 17.00!
News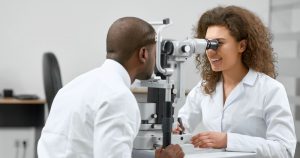 01/12/2021
Le Samedi 11 décembre, de 10h à 13h, nous aurons un ophtalmologue solidaire à DoucheFLUX ! Examen ophtalmologique : Mesure de l'acuité visuelle Test du réflexe photomoteur Examen des milieux oculaires Examen du tonus oculaire Examen du fond d'œil Ouvert à tous et particulièrement recommandé pour les personnes souffrant de diabète ou d'hypertension artérielle, ainsi que les ...
Transit accommodation

Since April 2020, and in response to the coronavirus pandemic, DoucheFLUX has expanded its activities to include transit accommodation. This is an original project, rich in experiences and one that certainly opens up new possibilities. Around twenty five persons, mostly women, are housed in accommodation such as hostels or hotels, and benefit from social assistance and a series of cultural, sporting, well-being and entertainment activities, as well as quality meals.