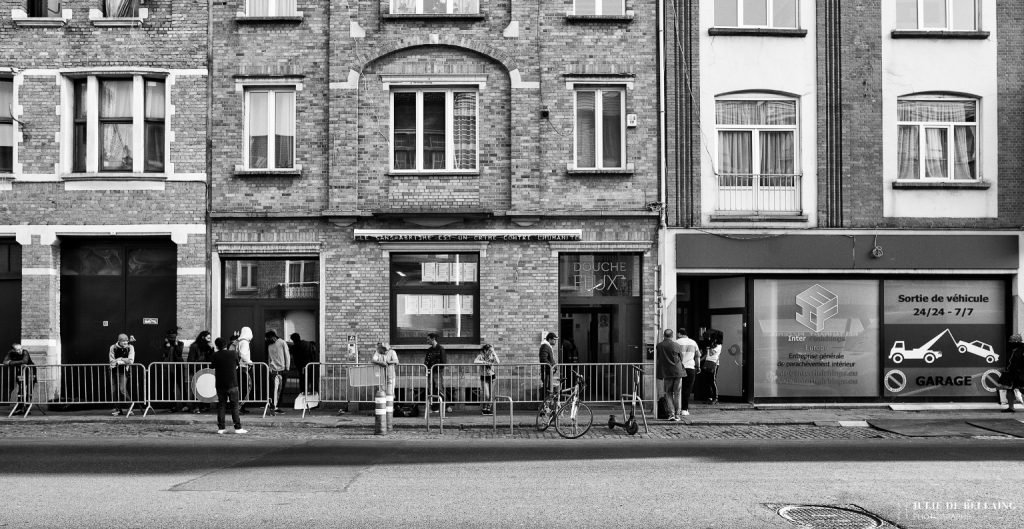 Towards the end of 2011 a group of enthusiastic citizens set up DoucheFLUX to help those living in precarious circumstances, whether they are homeless or living in poor housing, documented or otherwise, wherever they come from. 10 years later, DoucheFLUX provides essential services in its fully operational day
centre, temporary accommodation for women and couples, and a wide range of activities which give self-confidence and dignity to homeless people. DoucheFLUX is also a team of staff members, volunteers and supporters with a shared belief that homelessness is not inevitable.
21/09/2022
This Sunday 9 October at 8pm, the Philantroupe will perform its play "Un petit jeu sans conséquence" in aid of DoucheFLUX. The performance will take place at the Espace LUMEN, next to the Place Flagey. A hat will be passed around the theatre after the performance, and the profits will be donated in full to our ...
06/07/2022
The new DoucheFLUX services flyer is available. Download it here, come and pick up copies during the opening hours of the day center or order some by email at communication@doucheflux.be with your address, and we will send you some by mail.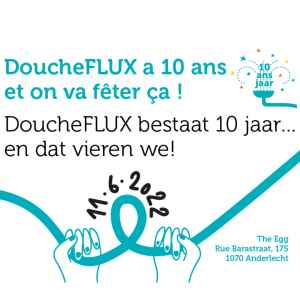 14/03/2022
Now we can confirm the new date for the 10 years DoucheFLUX festivities: make a HUGE cross in your agenda for SATURDAY JUNE 11th! On the programme, from 2pm to the early hours: -animations -debate -fundraising -Delicious buffet by Les Gastrosophes (reservation required) -Concerts and dancing =>The detailed programme will be published in the coming days. Stay tuned!