DoucheFLUX wants to combat the exclusion of those living in precarious circumstances, whether they are homeless or living in poor housing, documented or otherwise, wherever they come from. At the heart of its mission is the human being and his dignity. DoucheFLUX offers basic yet essential services, organises
activities and awareness-activities  to deconstruct stereotypes around extreme poverty and spread the message that homelessness is a problem that can be solved. In response to the coronavirus pandemic, DoucheFLUX also opened temporary accommodation for homeless women.
Services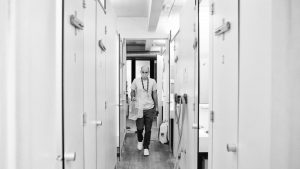 Get here an overview of all available services. Download or order our new services' flyer (effective on 01.05.2021). Click for more information.
Activities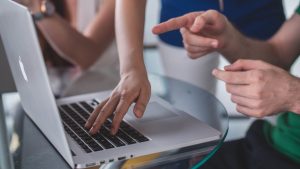 From 6 to 8 June 2021 DoucheFLUX and Hobo are organising an initiation informatics at DoucheFLUX. Attention! Max. 5 participants, registration required.
Awareness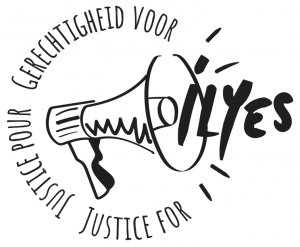 DoucheFLUX and the Belgian League of Human Rights call for a serious and independent investigation into the death of Ilyes Abbedou in a police station. DoucheFLUX also calls on citizens who would like to support this action to contribute financially and help cover the legal costs.
News
15/06/2021
Information about the vaccination Covid-19 options in the Brussels Capital Region. Informação sobre a vacinação Covid-19 em português.
Temporary accommodation
Since April 2020, and in response to the coronavirus pandemic, DoucheFLUX has expanded its activities to include temporary accommodation. This is an original project, rich in experiences and one that certainly opens up new possibilities. Around twenty five persons, mostly women, are housed in accommodation such as hostels or hotels, and benefit from social assistance and a series of cultural, sporting, well-being and entertainment activities, as well as quality meals.