DoucheFLUX facilitates the reinsertion of destitute people into society, whether or not they are homeless or have their papers in order, wherever they are from, by providing them with services and organising activities, and/or offering them to join the teams of volunteers.
DoucheFLUX seeks to restore people's energy, dignity and self-esteem, so that they can start rebuilding their own future, by escaping homelessness or avoiding a return to it.
Activities & courses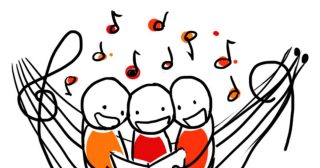 On 24 January 2020, DoucheFLUX and Article 27 # Bruxelles start a choir! Everyone is welcome, whatever their situation or language. Our goal is to share the joy of singing together. Click for more information.
Services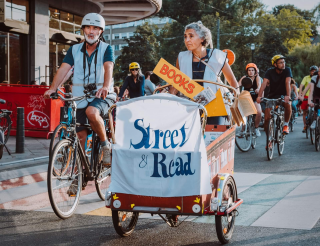 Street & Read is a new mobile service offered by DoucheFLUX in the streets of Brussels: a mobile bike library that visits homeless people with the purpose of making reading accessible to everyone and using books as a 'pretext' to reach out them and help reduce social isolation.
Awareness
DoubleFLUX MasterClass aims to raise awareness among secondary school students and adults about the issue of homelessness in Brussels and to provide them with food for thought.
News
14/11/2019
As part of Brussel Helpt, two Flemish community centres are hosting photo exhibitions related to homelessness. One is the result of inspiring meetings with four regular visitors to DoucheFLUX. The other questions the layout of Brussels' public space, which is not welcoming for all.